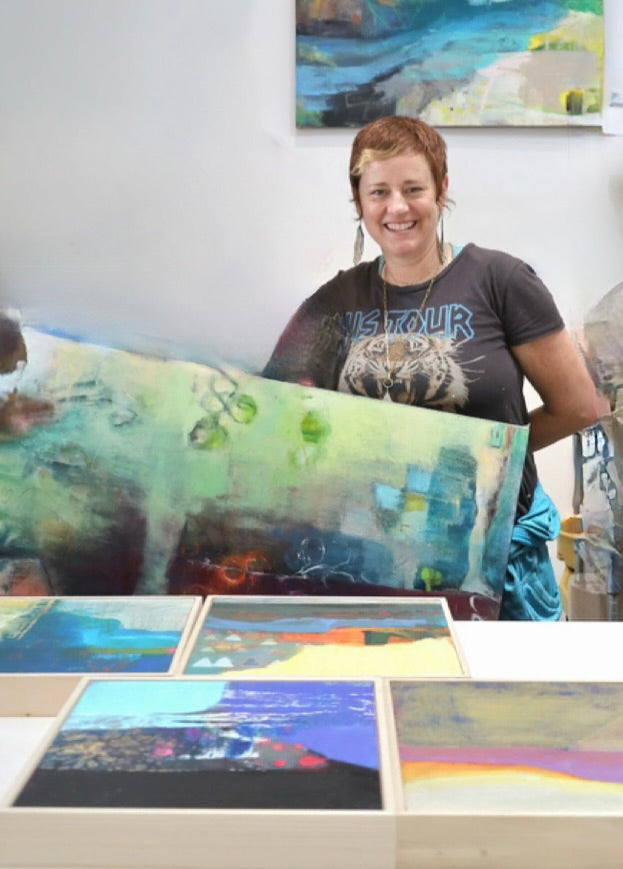 Artist Statement
My artistic drive stems from a lifelong fascination with the power of the mind, the healing properties of color, and unbridled joy.
Being a highly sensitive person, I noticed things that others didn't and started creating and painting at a young age. I was drawn to vibrant, bold colors and found comfort and protection in them. Coming from a split household, I used bright colors and fantasy to bring joy and create a magical world for myself and others.
As I grew older, I delved into teachings of quantum physics, Intuition Medicine, and Taoist cosmology, all of which became part of my creative and professional exploration.
Following my passion for hands-on healing, I established a thriving healing practice for over two decades while continuing to paint during my free time, relishing how the two art forms intertwined.
Experience Illumination Through Art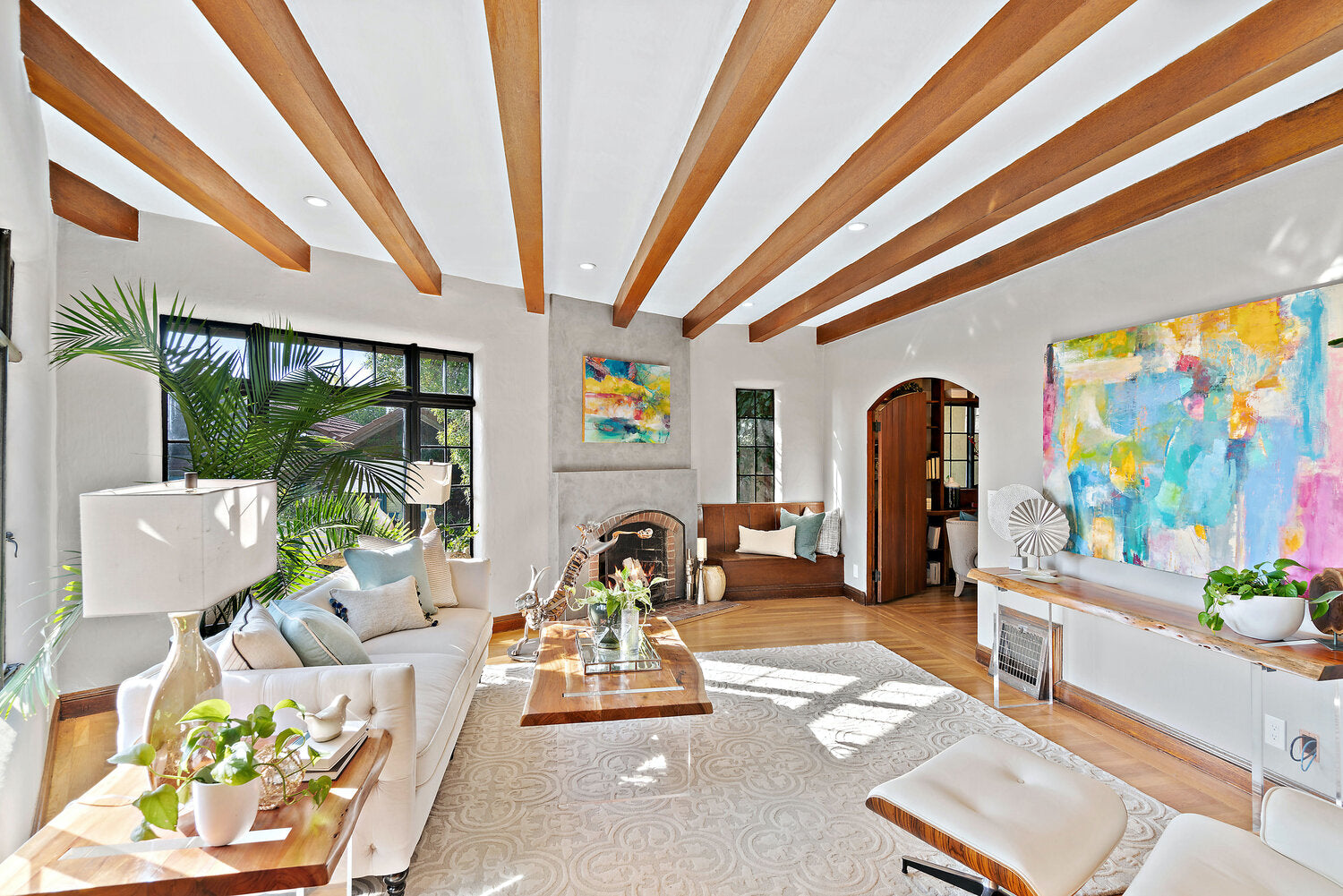 As featured in the local media: A Spectacular Remodeled Berkeley Hills Home
Featuring 'Dreaming' and 'Truth'
As seen on Netflix's SENSE8, the Wachowskis' series exploring empathy across races
Featuring 'On a Wing and a 'Prayer'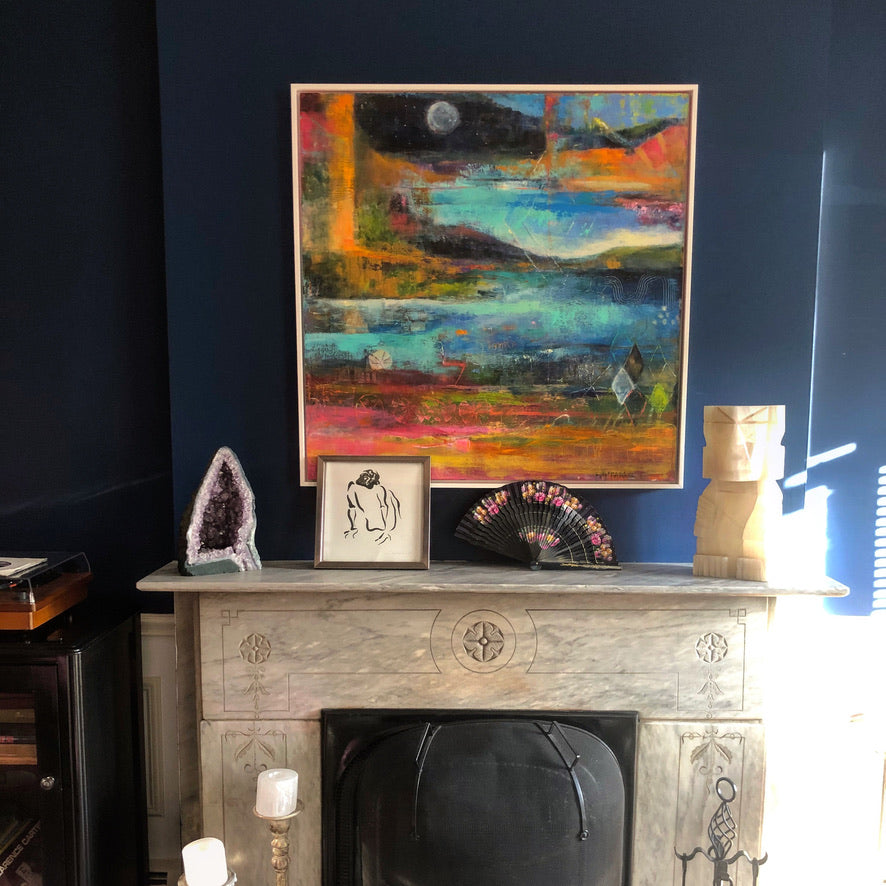 Curate the perfect ambiance with a statement piece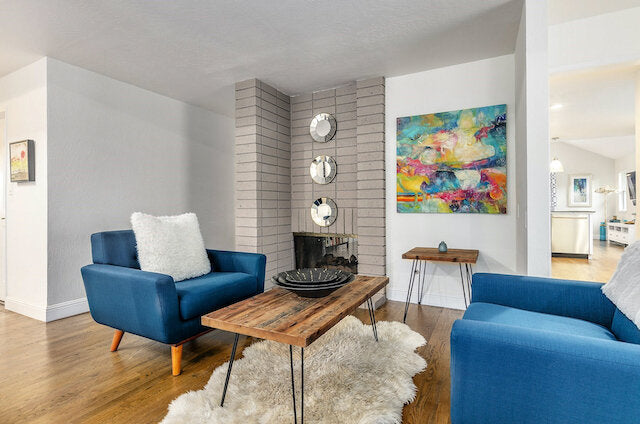 Unique art tells a story and invites conversation.
Featuring 'Fortune Teller'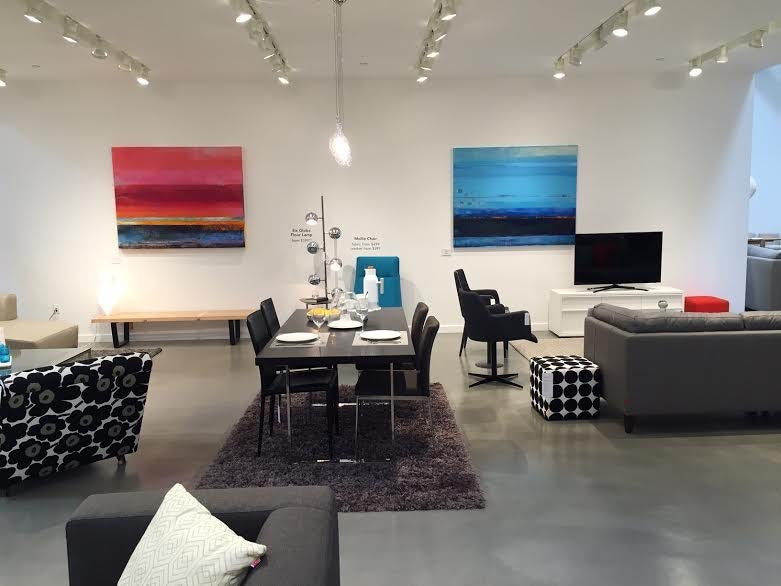 Solo show in 2015 at EQ3 Headquarters in San Francisco
Featuring 'Raspberry Dawn' and 'Counting Backwards'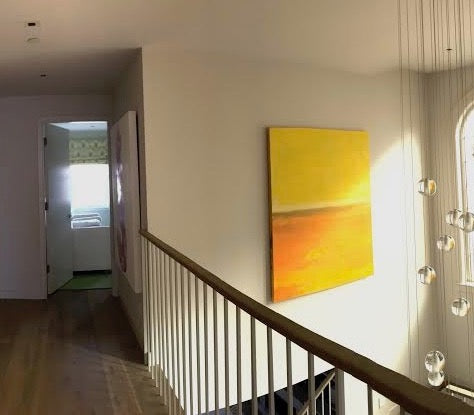 Large staircase walls showcase a commissioned collection of three pieces, in San Francisco.
Button label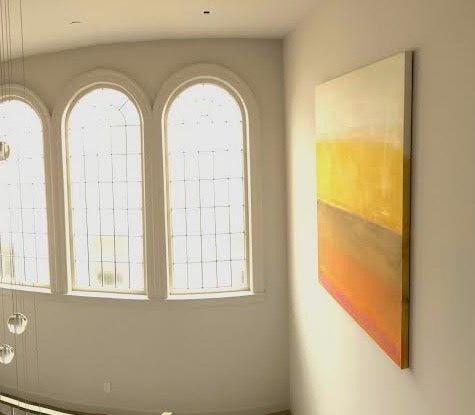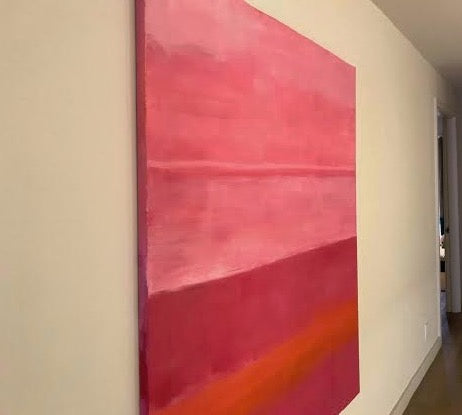 Exhibitions & Shows
2023

MMCLAY Studios Solo show, San Francisco, CA
Featured in a Collection: 'Our Most Beautiful Abstract Landscapes' | Singulart online international exhibition

2022

'Voices of Tomorrow' Award by Contemporary Art Curator Magazine
VOGUE UK: Featured Gallery Artist | March & April
Published in The Power of Creativity by Contemporary Art Curator
Art Market & Open Studios / Mill Valley

2020/2021

Juried Group Exhibit, Artworks Downtown 'Small Works' | San Rafael
Interview for Contemporary Art Curator
Art Market & Salon | Mill Valley
Juried international online exhibition 'Infinite Dreams' | Contemporary Art Curator

2019

Artist featured by Saatchi Art in a collection
Contest Winner/Featured in Circle Quarterly Art Review Magazine | International | Summer 2020
Pixar Animation Studios / Emeryville
StARTup Art Fair / San Francisco
Marin Open Studios / Mill Valley
Magnolia Wellness / San Francisco
Spaulding Marine Center / Sausalito
Marin Regenerative Health / Novato

2018

Artworks Downtown Solo Exhibit: The Bigger Picture / San Rafael
Inside Artists Magazine / UK & international
West Elm / Mill Valley
Artworks Downtown: Juried | Storytelling Group Exhibit / San Rafael
Marin Open Studios / Mill Valley
SHIFT Cycling / San Francisco

2017

SENSE8 Netflix Season 2
SHIFT Cycling / San Francisco
Art Attack / San Francisco
Salon Nine / San Francisco
Open Studios / Marin

2016

Alegris, Inc. / Palo Alto
SHIFT Cycling / San Francisco
Art Attack / San Francisco
Equator Coffee / Mill Valley Art Walk

2015

EQ3 / San Francisco
Art Attack / San Francisco
SHIFT Cycling / San Francisco
Phoenix Hotel / San Francisco
Hard Rock Cafe / San Francisco

2014

SHIFT Cycling / San Francisco
Art Attack / San Francisco

2013

Yogaworks / Mill Valley
Andalu / San Francisco
STUDIO 333, Sausalito
Open Studios Marin

2012 & Before

Acabello Salon / San Francisco (2012)
STUDIO 333 / Sausalito (2012
Coverity / San Francisco (2011)
Flourish / San Anselmo (2011)
Andalu / San Francisco (2011)
City Art / San Francisco (2010)