SOULFUL + VIBRANT PAINTINGS OF THE INNER JOURNEY
Heather McFarlin is an accomplished colorist whose artistry is showcased through her surrealistic and abstract expressionist paintings. Her pieces feature a  brilliant spectrum of multidimensional sensory awareness inspired by spiritual practices as well as nature and the elements.  Based in Sausalito, just north of the Golden Gate Bridge, McFarlin lives and creates amidst the beauty of the San Francisco Bay Area.
Featured in
The Universe - Print Collection
"The journey of a thousand miles begins with one step." ~Lao Tzu
Best-selling pieces spanning ten years, every work tells a story exploring themes of esoteric spiritual practices and current modern-day life.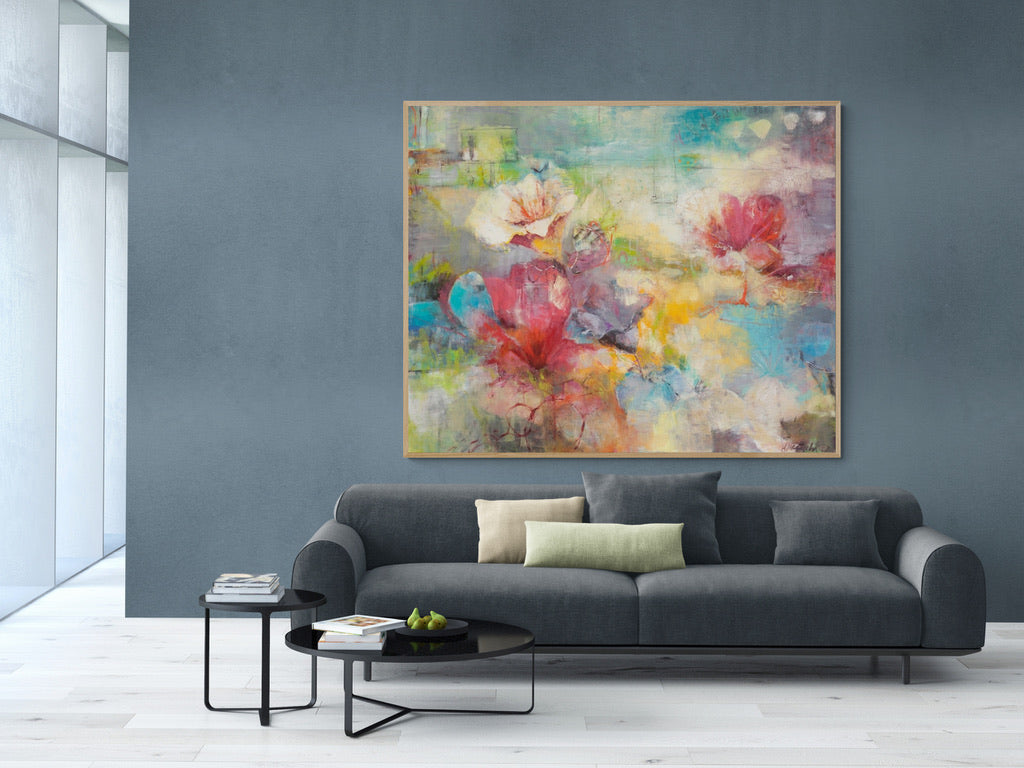 The Universe Print Collection
Colors of Healing: An Expanded Mindset Through Art
My style of painting came naturally to me in my twenties after receiving lots of hands-on healing, and specifically, after a deep cranial sacral session, which took me deep into the realms of my subconscious.
This process requires great spaciousness and revels in emptiness and meditative states. Surrealist painters understand the awesome gift that is the wellspring of creativity that resides in the subconscious and dream states.When the rational mind is in the background, the magic starts to come forward and speak through images, animals, landscapes, words, symbols and colors.
EXPLORE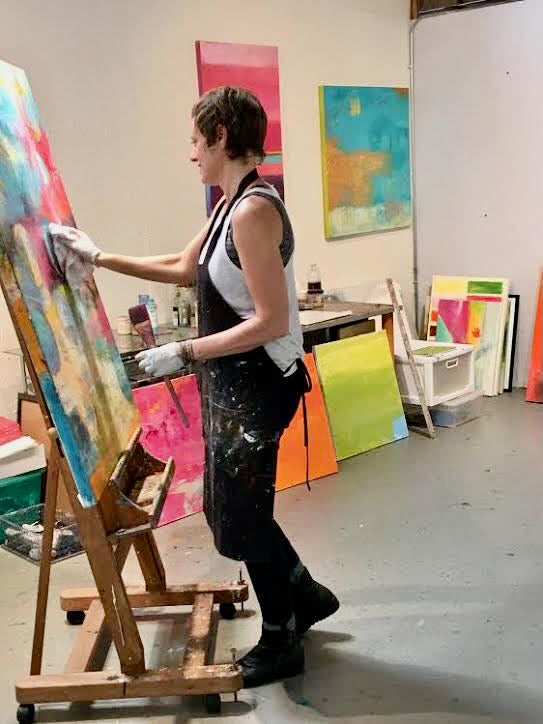 MEET THE ARTIST
​​"THE OBJECT OF ART IS NOT TO PRODUCE REALITY, BUT TO CREATE A REALITY OF THE SAME INTENSITY" ~ Alberto Giacometti
In essence, my art serves as a conduit for connecting with the divine and the mystical, and manifesting them as my own reality.
LEARN MORE
Soul Signature Collection: Creativity as Alchemy
Alchemical practices like yoga, qigong, massage, and meditation have the unique power to awaken and concentrate the presence of the Original Breath, or the source of clear understanding. After many years of immersion in these practices, Heather stumbled upon a sacred practice that spontaneously stimulates a process of inner alchemy - this is through her method and style of painting. This creative process reveals new subtleties that deepen the immersion in the Taoist healing process.  At its source, it is very far away from ordinary consciousness and draws from many earthly as well as cosmic realms which have the power to uplift and transform.
Elemental Collection: The Taoist Landscape
Wu Wei is a Taoist term to describe effortless action. It means letting things happen the way they happen and letting go of certain expectations or outcomes. To stop acting against the natural current of life. Embracing Wu Wei is to be in harmony with nature. It has a light, effortless quality that is free of grasping or striving. This collection is born from the absolute magic of the elements and letting go of the rational mind to allow for merging with something much bigger than oneself.
Experience Illumination Through Art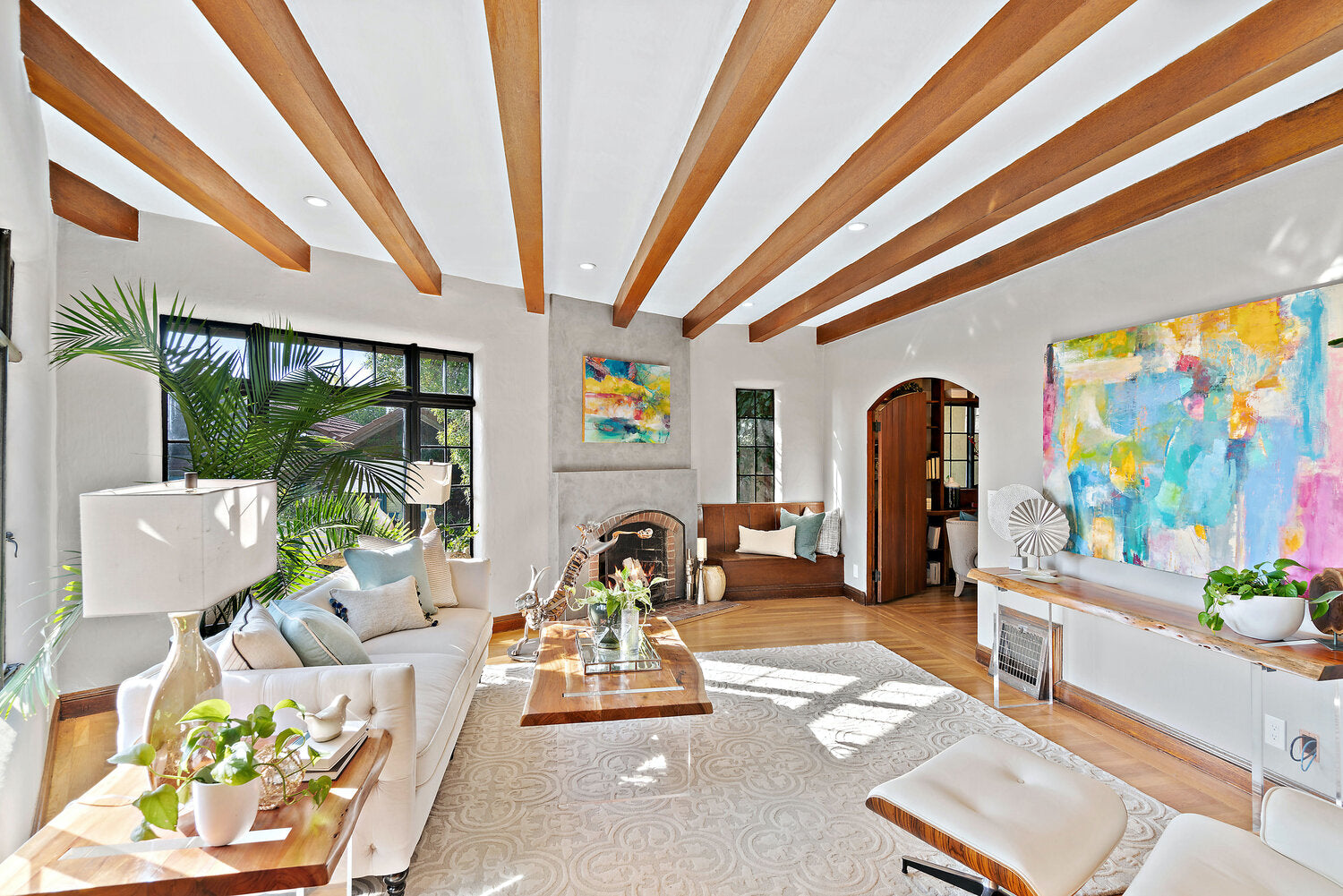 As featured in the local media: A Spectacular Remodeled Berkeley Hills Home
Featuring 'Dreaming' and 'Truth'
As seen on Netflix's SENSE8, the Wachowskis' series exploring empathy across races
Featuring 'On a Wing and a 'Prayer'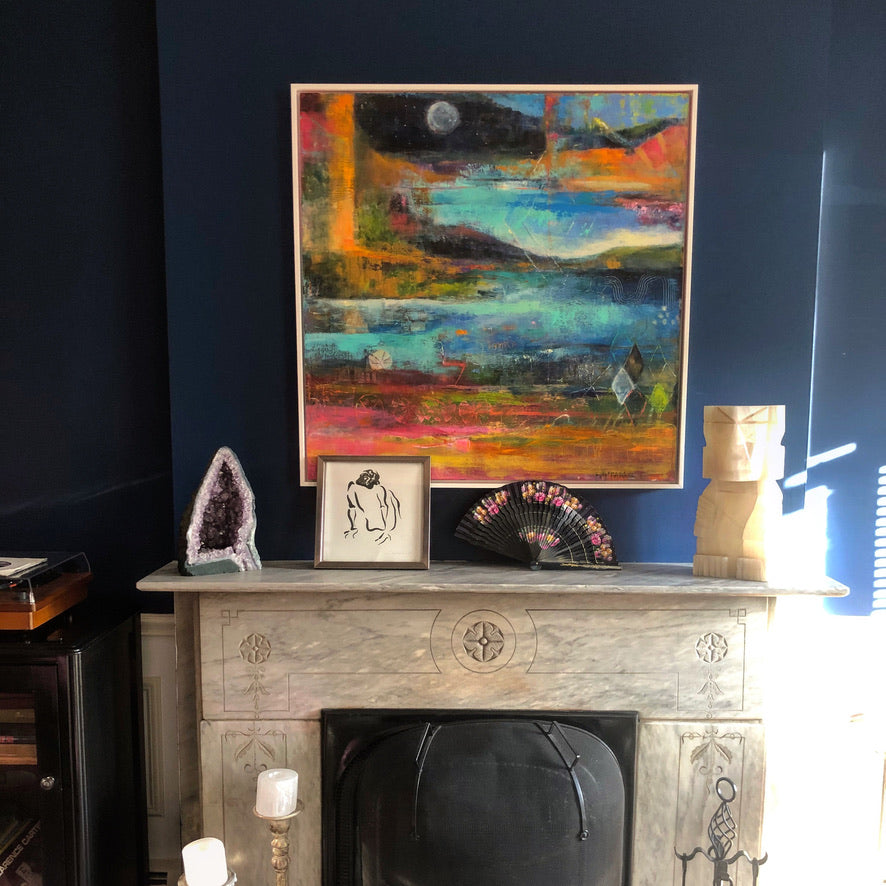 Curate the perfect ambiance with a statement piece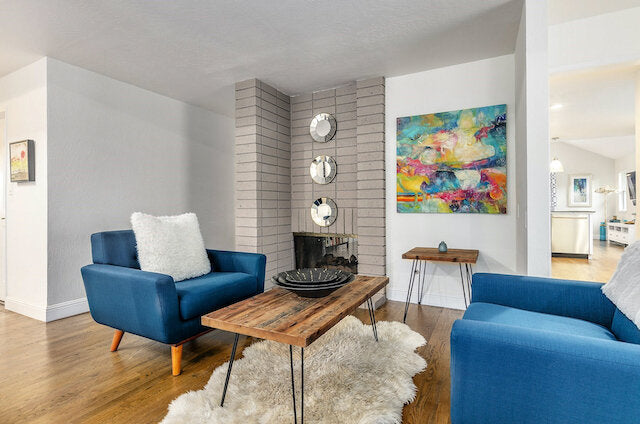 Unique art tells a story and invites conversation.
Featuring 'Fortune Teller'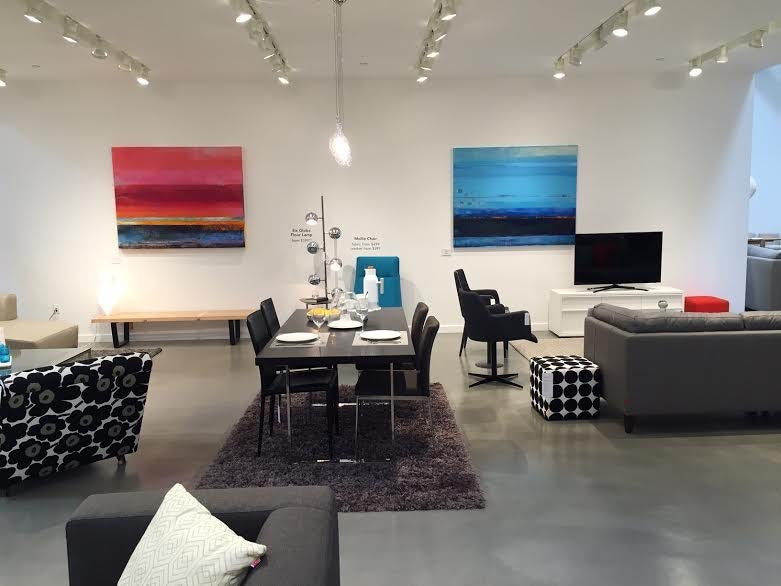 Solo show in 2015 at EQ3 Headquarters in San Francisco
Featuring 'Raspberry Dawn' and 'Counting Backwards'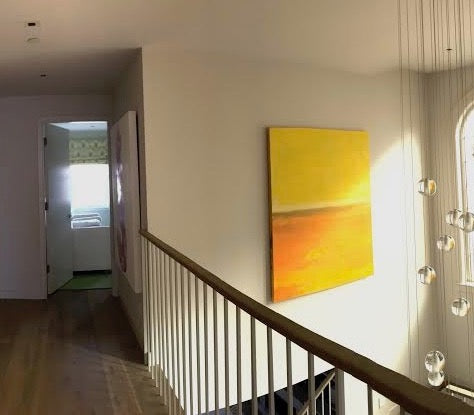 Large staircase walls showcase a commissioned collection of three pieces, in San Francisco.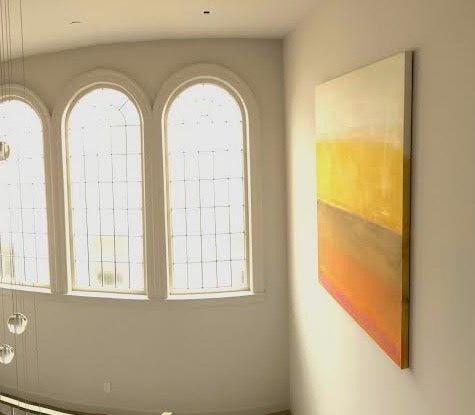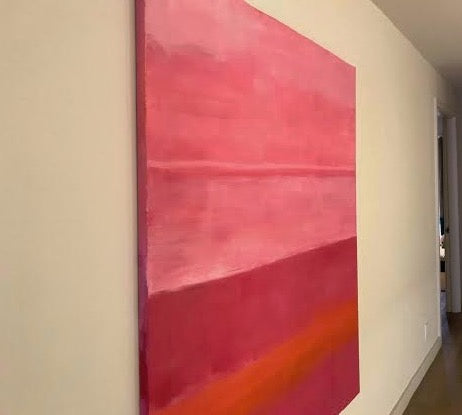 We have been captivated by your work. Your unique artistic vision and creative prowess are a valuable addition to our exhibition.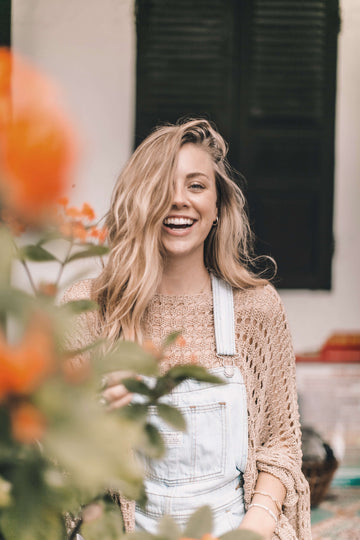 Your artwork caught my eye because of its unique blend of style and emotion. It's now proudly adorning a giant wall, inspiring creativity and innovation.  It has hung prominently in three homes!

Unbelievably soulful art! I'm fortunate enough to have a piece of Heather's in my massage clinic and our clients are instantly intrigued by it. The color composition and ability to transport the onlooker is amazing!
My recommendation of Heather's art comes with my recommendation of her as an artistic light that creates color, motion and suggestion of form allowing the viewer to immerse a part of themselves into the experience.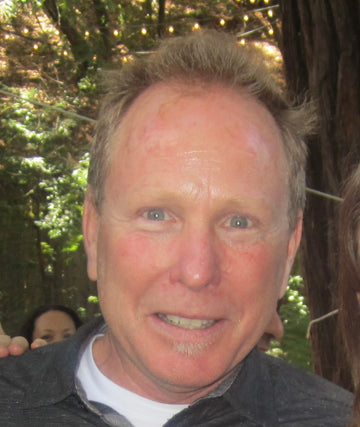 Your artwork has an energy that is simultaneously vibrant and calming, and has a resonance that fits with my sensibilities, all things I want in my home. Your art also sparks inspiration and expansion, inviting me to open up to my own creativity, in whatever form that may be. I would be missing out if I didn't have that spark front and center.
This art has that 'wow' factor. The one that makes one pause, take a deep breath and get excited about the Universe once again.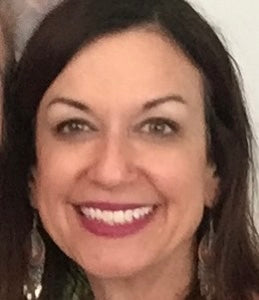 We met at Start Up Art last Sunday. I just wanted to thank you for the awesome discussion we had about subjectivity and the craft of creating art when one is not thinking but instead being a conduit in a stream of consciousness. Moments like that make my commute and experience worth it. I hope to see you again at more trade shows in the future.